Psychotherapy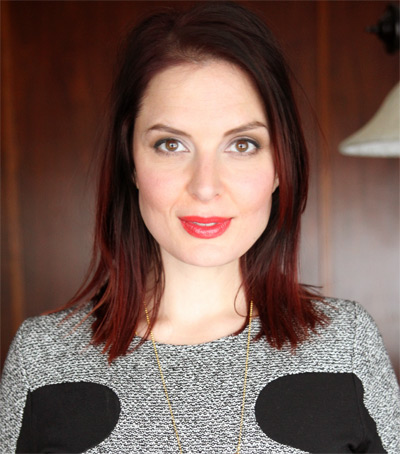 As a Sexologist and Relationship Psychotherapist, Carlen Costa is able to address a diverse range of concerns throughout the gender and sexuality spectrum with her clients in a talk therapy setting. Carlen Costa works with singles, couples and families in a highly personalized support program that caters to the specific concern of which is being addressed. All clients are asked to identify their goals and work with Carlen in building introspective qualities and achieve success in their growth. She believes that in healing & communicating, our identities and pleasure thresholds can flourish.
What can you expect of a session?
Carlen Costa works with clients in a talk therapy setting. She invites clients to come to her office setting or through Skype to discuss their specific concerns on an hourly basis. Carlen can arrange to meet with clients between the hours of 9.00am and 8.00pm on weekdays, and 9:30am-1:00pm on weekends for your convenience. Clients are welcomed to her safe space to talk either as an individual, couple or small group and address the concern at hand.
Each client, whether attending as an individual or as a couple will be asked to sign a confidentiality & terms of service agreement. All of these documents, including client notes, are always held securely and in confidence as per the standards of Carlen Costa's certifying bodies. Some clients feel best coming to Carlen on a weekly basis; others feel best on a monthly basis. However you feel comfortable, She will discuss with you what your goals are and set a schedule of which both you and her are comfortable working. Payments per session are expected prior to the session in cash or cheque, (or online via Paypal account) made out to Carlen Costa.
The process of therapy may be intimidating or unknown to you. Therapy is the power of your choice; your choice to make a change, your choice to be confident, and your choice to empower your life. Carlen assures you that with an open mind and open heart the changes that you seek are attainable.
Carlen Costa's expertise of service includes, but is not limited to:
Relationships concerns can often be the result of a disruption in communication between people. Sometimes those involved are just not understanding each other, hearing one another, or possibly speaking a different emotional language. Whether it's looking for ways to revitalize and renew a long term relationship, deal with infidelity or affairs and trust concerns; needing support to speak honestly, HIV positive disclosure and safer sex practice support; discussing polyamory and open relationships, talking about the impact of pornography in your life, leading a busy life (work & play) and making time for your partner; jealousy, cyber relationships, or needing support to get through tough times, all of these and more can be discussed with Dr. Carlen.
Sexual functioning and the lack thereof can be difficult for a person to discuss openly with others. Whether it's penile erectile functioning, ejaculation concerns, pain upon penetration, not being able to orgasm, orgasming too quickly, hosting feelings of fear in the bedroom, needing to learn new techniques to spice things back up, addressing sexual drive and libido concerns, different sexual positions, incorporating safer sex techniques, or anything that may be inhibiting a positive sexual response; these types of concerns are able to be discussed with Dr. Carlen.
Many self-identified men and women often go through lulls in their lives that make it difficult to love themselves or other people. Dr. Carlen addresses concerns of body image, self esteem & confidence in sexual and non sexual relationships, learning to love the relationship with yourself, invigorating your current romance, or general support on your journey towards self-love.
Our sexuality is fluid and has the potential to change over the course of our lifetimes. Often, we feel the need to experiment with various types of sex play in order to fulfill a sexual desire that may have not yet been realized or suppressed. Dr. Carlen can talk with you about incorporating various types of kink play, how to play safely, bondage, dominance, submission play, addressing fetish play and safety, as well as incorporating sexual aids and toy play in your sex life.
Meeting others and engaging in a consenting and loving relationship can be difficult in this age of 'on demand' access to information. Sitting down and talking about your dating game plan, ways to connect with other singles, dealing with entering into a new relationship, concerns about getting into the dating game after being in a relationship, and building your confidence and a strategy as to how to enrich your dating life.
Self identified women or persons with vaginal physical attributes can often have specific concerns when addressing either penetrative or non penetrative sexual intercourse. If you are experiencing pain, unable to orgasm, have increased dryness in your genital area, addressing the changes of pre natal and post natal sexual and relationship concerns, exploring the various areas of your pleasure zones, safer sex practices, needing support and advice to incorporate sexual aids/toys in your intimate sexual relations or are just wanting advice in for your sexual relationship, Dr. Carlen is here to talk to you about ways to get through this time.
Self identified men or persons with penile physical attributes can often have specific concerns when addressing their sexual relations with others. Erectile difficulties—either orgasming too quickly or taking too long—MSM related concerns, safer sex practices, exploring the various areas of your pleasure zones, and incorporating sexual aids in your sex play can all be addressed in a discussion with Dr. Carlen.
Sexual relationships can flourish with others when we are able to primarily connect with ourselves. The sexual relationship with yourself is one of the most important relationships that we all need to learn to love and incorporate in our intimate lifestyles. Self pleasure, or more commonly known as masturbation techniques, tips and advice can all be discussed with Dr. Carlen. Learning to love yourself and be the true owner of your orgasm can be one of the most empowering and exciting relationships that we are all capable of nurturing.
Dr. Carlen is an Ally of the LGBTQ community. Whether it is looking for support to 'come-out' to your friends and family, seeking the truth & support to your own sexual identity i.e. gay, lesbian, bisexual, pansexual, transgendered, asexual or otherwise, seeking support and coming to terms for your new awareness of lifestyle and sexual orientation, connecting with other Ally organizations, having your family members come and discuss their concerns or seek support for your new lifestyle and much more, Dr. Carlen is here to listen, respect and support you through this time.
Gender identity and sexual identity are separate ideals in that they address different aspects of your entire identity. Gender identity is what gender or sex your mind identifies with; whereas sexual identity is who you are attracted to. Whether you feel that you may be pansexual, bisexual, lesbian, gay, MSM, queer, asexual, transgendered or unknown, Dr. Carlen is here to support you in your choices and discuss positive ways to transition into this new lifestyle. Transgendered persons will receive support and referrals (if needed) through this often challenging, yet exciting time in your life.
Fees
Working with Carlen Costa in psychotherapy is an enriching experience and will lead to satisfaction in your intimate lifestyles for years to come. Rejuvenating your personal sexual relationship can often be a battle that none of us want to go alone, which is why contacting Carlen may be the best opportunity for you, towards making a choice for the betterment of your life.
When contacting Carlen, if you do not live within the London, Ontario & regional area please advise her of your preferred method to connect for the session, which includes Skype and Facetime, among others. This flexibility allows Carlen to offer her therapeutic skills to a diverse clientèle and meet the needs of everyone's daily schedules.
Insurance reimbursement
Not all insurance carriers cover the cost of the services provided by Carlen Costa, but if you have a flexible benefits package, Carlen is registered with the Ontario College of Social Workers and Social Service Workers and can provide you with her registration number upon acceptance as a client. Carlen is also a registered health provider with Green Shield.